Winners and Warriors

The winners have very good faith and have crossed the finish in the race to heaven.  The Warriors continue to fight with all their power and bring honor and pride they bring joy and help us unite in the fight of cancer for in this race there are no losers, sadness will come,

 but joy and fun are abundent.

 Written by Raymond.

CLICK ON The child's picture to visit their website.  To return to the Winners and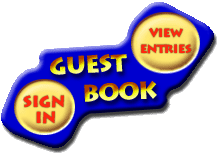 Dear Lord:  Please guide me through the day, allow me to see the beauty of your goodness in this world. Thank you for my life and the gifts that fuel my joy, Thank you God for giving me the power to cry. sadness is a gift just give me guidance on when to use it. I know Jesus walks beside all of us, I will listen with my heart and allow me to hear his footsteps. 

If you want your child added to the tree click here and email your child's website URL. You may also attach a picture of your child to be used as the ornament button.
The Children here have been added at the request of a parent or family member if there are any broken links click here to send the new URL
Fear nothing for Your Soul is never lost, it is in the hands of God, Death will never touch it.- 

Written by Raymond


   My Lord Jesus, allow me to see evil so I can avoid it. Keep me safe from its power. Let me be able to fight evil with a peaceful loving heart. Give me the wisdom to understand your words. When you come for my wealth, health, and life, Lord let me    have the sight to see your right and I will  thank you for what I have        enjoyed and I will surrender to your will.                            Lord until that day keep                                            my soul safe with                                 your warmth. - Written by                                                     Raymond

Welcome to the Kids Cancer Tree.  My name is Raymond Neuroblastoma Stage 4  Cancer survivor, and Epelepsy. Diagnossed in June 1999. 

I no longer have to use my wheel chair as much.

This website was created to raise awareness in the fight against Neuroblastoma cancer. 

Brooke and Amy Mulford 

The 2017/2018 Neuroblastoma Star Warrior for the KidsCancerTree.com site is Brooke Mulford.